Conventional Oil Change Service
Conventional Oil Change near Minneapolis
It is vital that you always keep fresh oil your vehicle's engine, whether that be conventional or synthetic. Otherwise, the engine will become dirty, slow, inefficient, and lose power quicker than it should. Engine wear becomes critical, and you will end up spending more money on maintenance and repairs in the long run. When it comes to changing your vehicle's oil, many drivers choose to use conventional oil. Your local service department at Volkswagen of Inver Grove carries a full array of conventional motor oils in all viscosity ratings for all makes and models.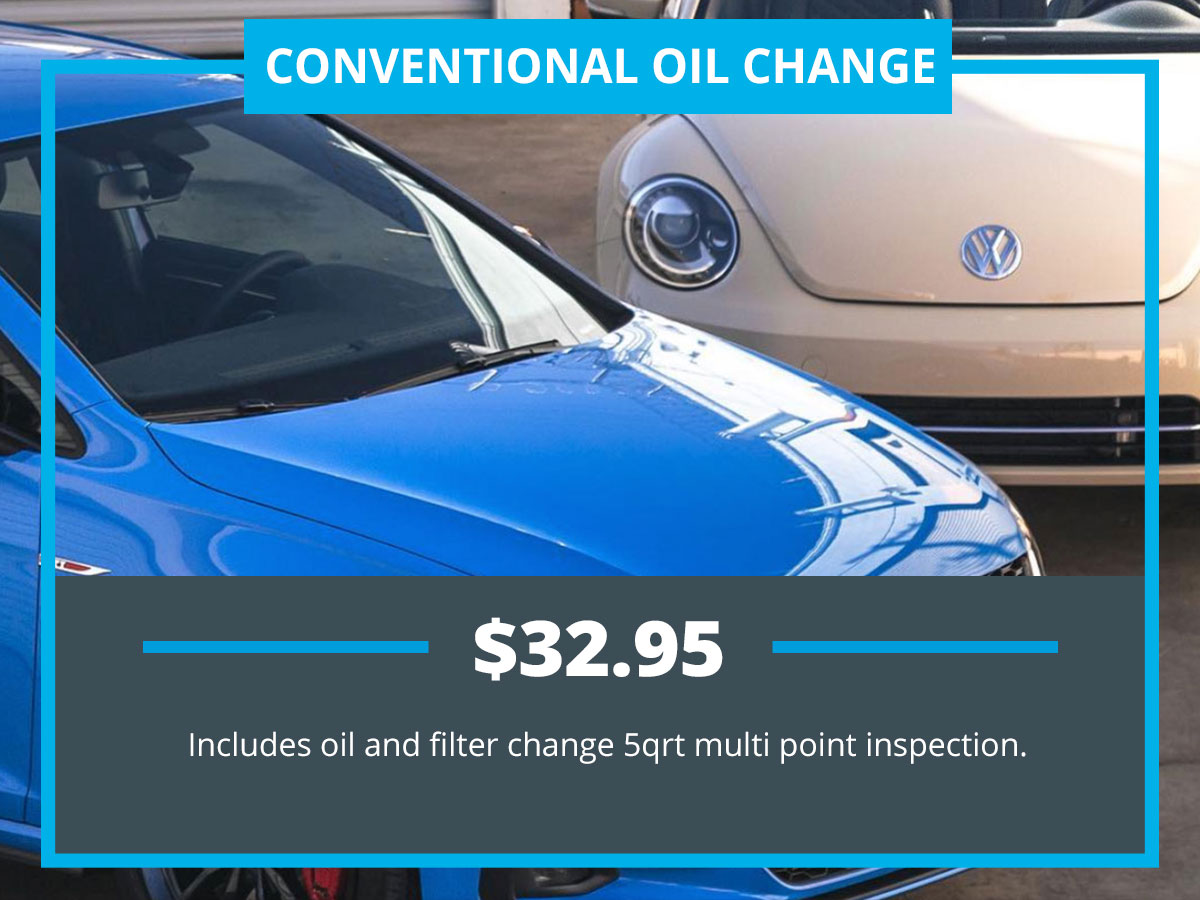 $32.95
Includes oil and filter change 5qrt multi-point inspection.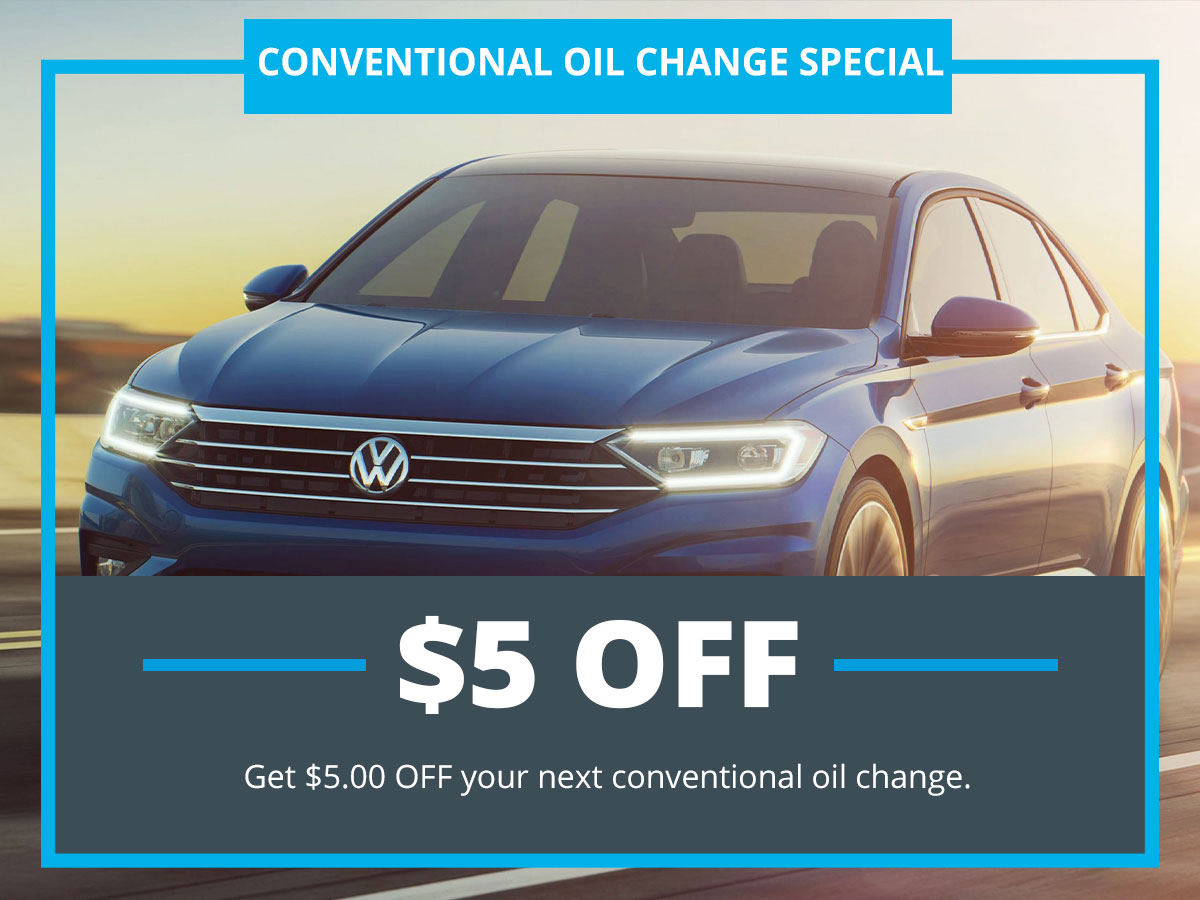 $5.00 OFF
Get $5.00 OFF your next conventional oil change.
How Often Should You Change Your Oil?
The standard for oil changes has typically always been in intervals of 3,000 miles or 3 months, whichever came first. This is a good standard to live by, but your vehicle's owner's manual will tell you more specifically how often your particular vehicle needs fresh oil. How often you change your oil, and the oil filter, will also depend on how the vehicle is driven. Vehicles that are driven harder, accelerate faster, and that are used for towing and hauling will need oil changes more frequently. The best way to monitor your engine oil is by physically checking the color and level.
Use the Right Kind of Quality Oil
Oil is a very critical fluid for the engine. It is dire for the engine to operate correctly and for longer than a few minutes. Choosing a high-quality engine oil will ensure that your engine stays cleaner, gets top efficiency, and lasts for many more miles. It is also critical that you use the right type of oil for your engine. Your owner's manual will also tell you what type of oil the engine needs, and how much of it the engine holds. You want to keep the engine at this capacity so that proper oil pressures are maintained while driving. Always know the type of oil you need, and how much of it you should expect to purchase. Remember, you want to replace your oil filters with every oil change.
Why Choose Our Auto Service Center in Inver Grove Heights, MN
Volkswagen of Inver Grove is happy to service all makes and models in the Minneapolis, St Paul, Burnsville, and Inver Grove areas. Our relaxing waiting area is complete with a kid's zone and complimentary drinks. We value our customers, and to show that we also include a free car wash with every service and free fluid top-offs between services. Our location is happy to offer an honored World-class Express Maintenance Department, where no appointment is necessary.
---
Our VW Service Center Comes With:
Free touch-free car wash with every service
Free fluid top offs between regularly scheduled service visits
Comfortable waiting area with complimentary beverages, coffee, and kids play area
World-class Express Maintenance department - no appointment necessary
---